Dear Friends,
In light of the COVID-19 precautions, Nantucket Preservation Trust is working to reschedule Rescuing History: Nantucket in Response to Rising Seas for sometime in early Fall 2020. We are working with local officials to determine when regulations would allow for a new date, or if this event will move entirely online.
This is not a decision we came to lightly. Unfortunately, there are too many unknowns for our original late June date to be viable, and we want everyone presenting at and attending our conference to feel safe. It is, perhaps, oddly fitting that we now must adapt our conference on adaptation.
While it may feel as though time has slowed during this moment, the  effects of sea-level rise will not wait for the world to return to its usual pace. Nantucket Preservation Trust remains committed to presenting important information on sea-level rise adaptations and learning from other coastal communities near and far so that our communities may be better prepared.
We thank you for your interest and your support, and we hope you will join us in the Fall for Rescuing History: Nantucket in Response to Rising Seas. To be added to our mailing list and received updates on this and all our events, please email info@nantucketpreservation.org.
Sincerely,
Nantucket Preservation Trust
In 2020, the Nantucket Preservation Symposium will look at real-world strategies for adaptation to sea-level rise that are being developed and implemented both nationally and on Nantucket.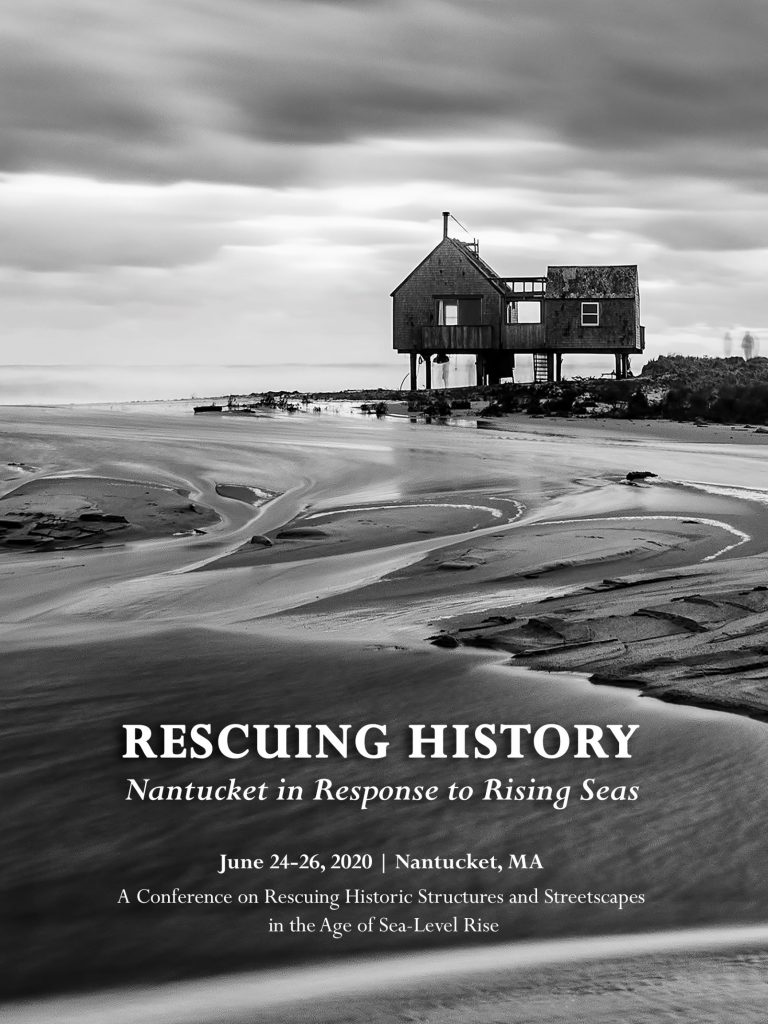 Thank you to our 2020 Preservation Symposium supporters!
Underwriters
Osceola Foundation
Sponsors
Christian and Donna Hoffman
Leadership Supporters
Amanda Cross
Amos and Barbara Hosetter
Craig and Ann Muhlhauser
Click here for more information about business sponsorship and underwriting opportunities.
Thank you to the sponsors of our 2019 Symposium Keeping History Above Water: Nantucket. Click here to visit the University of Florida's Resilient Nantucket website to learn more about sea level rise projections for Nantucket's historic downtown core.
Learn more about Keeping History Above Water here: http://historyabovewater.org/.
See highlights from our 2017 inaugural symposium here: