In 2020, the Nantucket Preservation Symposium will look at real-world strategies for adaptation to sea-level rise that are being developed and implemented both nationally and on Nantucket.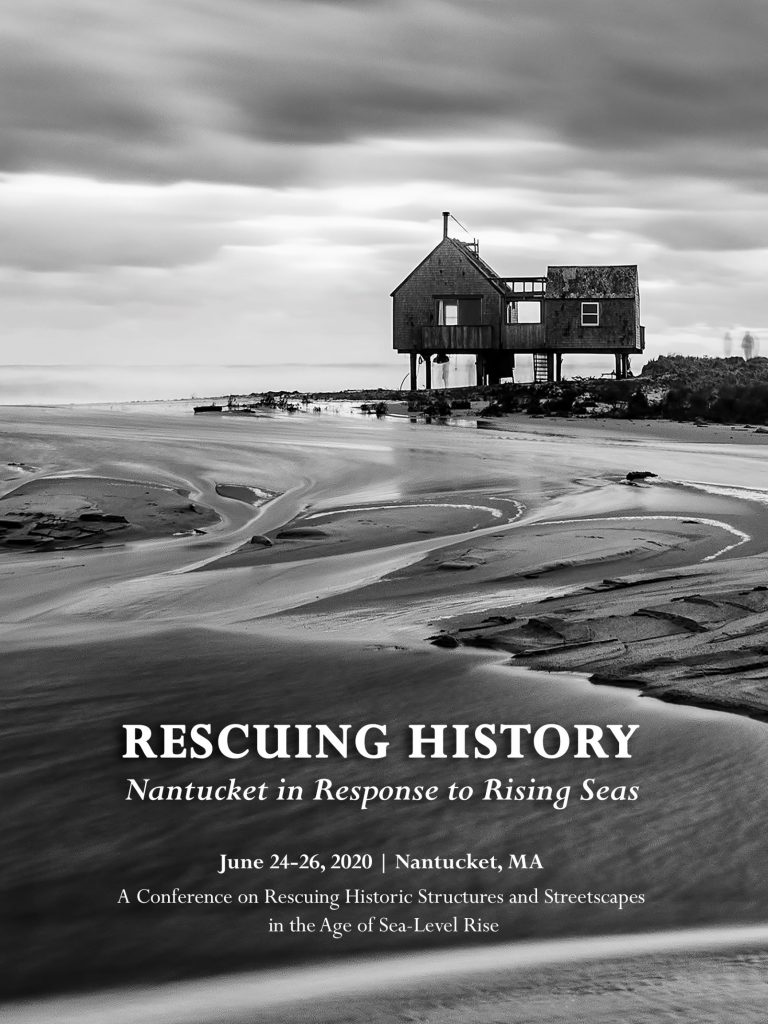 Dr. Spencer Glendon, Senior Fellow at the Woods Hole Research Center, will deliver a keynote presentation on Wednesday, June 24.
Thursday, June 25 and Friday, June 26 will feature full slates of programming with presentations from on- and off-island preservationists and experts working at the intersection of preservation, planning, resiliency, and economics.
Thank you to our 2020 Preservation Symposium supporters!
Underwriters
Osceola Foundation
Sponsors
Christian and Donna Hoffman
Leadership Supporters
Amanda Cross
Craig and Ann Muhlhauser
Click here for more information about business sponsorship and underwriting opportunities.
Thank you to the sponsors of our 2019 Symposium Keeping History Above Water: Nantucket. Click here to visit the University of Florida's Resilient Nantucket website to learn more about sea level rise projections for Nantucket's historic downtown core.
Learn more about Keeping History Above Water here: http://historyabovewater.org/.
See highlights from our 2017 inaugural symposium here: