September 16 & 17, 2020
Nantucket Preservation Trust presents the 2020 Preservation Symposium Rescuing History: Nantucket in Response to Rising Seas on September 16 & 17, 2020.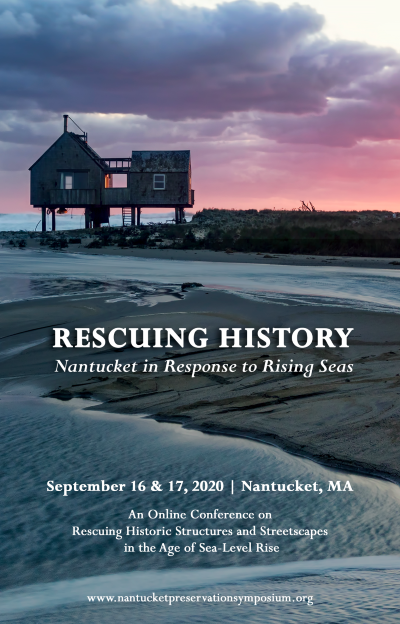 This two-day online conference will feature real world solutions to the threats posed by sea-level rise being developed both nationally and on Nantucket. Presentations will feature preservationists and experts working at the intersection of preservation, planning, economics, resiliency and sea-level rise. We will also partner once again with the University of Florida's Preservation Institute: Nantucket and feature their projects as well as the work of the Town of Nantucket within the conference program.
Tickets are on sale now!
Register
Thank you to our 2020 Preservation Symposium supporters!
Underwriters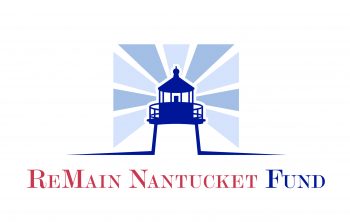 The Community Foundation for Nantucket's ReMain Nantucket Fund
Osceola Foundation
Sponsors
Christian and Donna Hoffman
Leadership Supporters
Amanda Cross
Amos and Barbara Hostetter
Craig and Ann Muhlhauser
Click here for more information about business sponsorship and underwriting opportunities.
Thank you to the sponsors of our 2020  Symposium Keeping History Above Water: Nantucket. Click here to visit the University of Florida's Resilient Nantucket website to learn more about sea level rise projections for Nantucket's historic downtown core.
Learn more about Keeping History Above Water here: http://historyabovewater.org/.
See highlights from our 2017 inaugural symposium here: